Outdoor Education
There are countless opportunities to use and enjoy Nevada's abundant fish and wildlife resources. Outdoor activities such as hunting, fishing and wildlife viewing are all vital parts of our heritage and provide people with many outdoor recreation experiences each year. Join our experienced educators and learn how to become a confident, competent and ethical outdoor enthusiast.
HUNTER EDUCATION
Hunter education courses are required to hunt in Nevada, but they are also a fun hands-on way to learn about hunting! In addition to hunter education courses, our instructors offer specialized shooting courses, game cooking classes and so much more.
Students who are 11 years of age and older can now complete their hunting safety certification entirely online here.
Students who are under 11 years old must attend a final Hunter Education Class to complete their hunter safety certification.
Hunter Education Course
Location:
Bass Pro Shops
8200 Dean Martin Dr.
Las Vegas, NV 89139
Hunter Education Course
Location:
Boulder Rifle Pistol Club
2700 Utah St
Boulder City, NV 89005
BOATING EDUCATION
Did you know that 70% of all boating fatalities occurred on boats where the operator did not receive boating safety instruction? That's why Nevada boaters born on or after January 1, 1983 are required to complete a Nevada Department of Wildlife approved boater education course before operating a boat on Nevada's interstate waters. It's also why NDOW strongly recommends everyone get their boating education card before heading out on the water.
Online courses
In-Person Courses
LEARN FROM HOME
There are several options for online courses with varying levels of interactive elements and costs.
In-person classes are available through the US Coast Guard Auxiliary and the US Power Squadron.
Western Nevada Boating Education
U.S. Coast Guard Auxiliary
Sierra Division 11N
North Lake Tahoe Flotilla 11-01

Reno Flotilla 11-03
Bryce Leinan
775-291-3903
Southern Nevada Boating Education
The Las Vegas Sail and Power Squadron
Squadron Education Officer
775-419-2460
Las Vegas Coast Guard Auxiliary
702-247-6150
You can also download a PDF version of the Nevada Boating Education Handbook. When you are ready, you can take the test at the back of the book and mail it to the Nevada Department of Wildlife. Once you pass, a boater education card will be mailed to you.
FISHING EDUCATION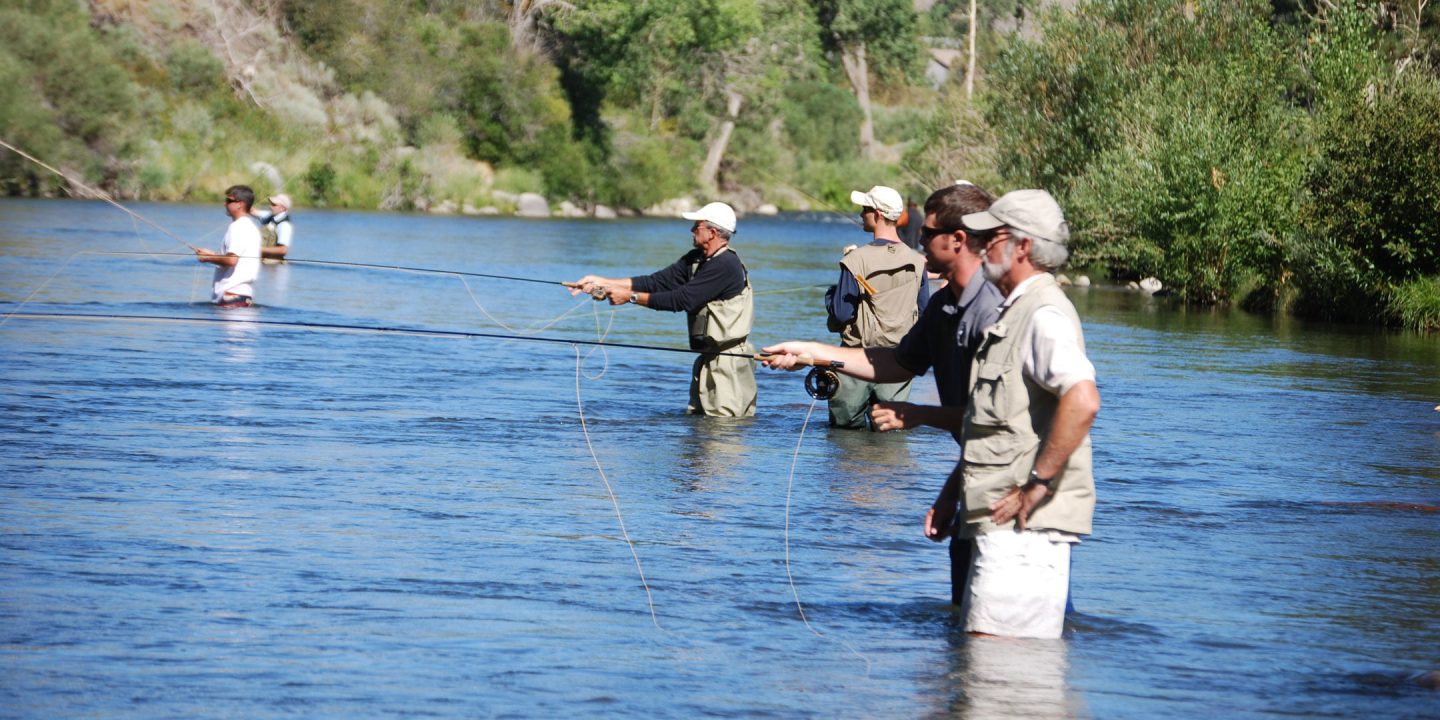 We may live in the driest state in the nation, but there are plenty of amazing fishing opportunities to be found in Nevada. Our fishing clinics will introduce you to various fishing techniques and all equipment needed for your next fishing outing. Clinics are open to everyone and are free, but registration is required.
Kids Carp Derby
Location:
Lahontan Reservoir
Lahontan Reservoir – Day Use Area
Fallon, NV 89406
Free Fishing Day 2022 – Southern Region
Location:
Veterans' Memorial Park
1650 Buchanan Blvd
Boulder City, NV 89005
ARCHERY EDUCATION
An archery clinic is a great way to connect to the outdoors. Our archery clinics are for beginners just getting started as well as experienced archers looking for a refresher. Join us for a class!
Both a standard hunter education certification and a hunting license are required to bow hunt in Nevada.
There are currently no clinics on the schedule
Please check back for more. In the meantime head to our YouTube channel here and explore our many videos!
WILDLIFE EDUCATION
Nevada is full of diverse wildlife just waiting to be discovered. There is much to learn about the animals that inhabit our great state, from animals found in our urban areas to those in the most remote places. Join us for a Wildlife Education Program where our educators will open the door for you to learn more about the bats, birds, snakes and lizards of Nevada and so much more. These programs are for all age and experience levels. Registration is required.
Bat Discovery Walk-about
Location:
Boulder City Pond
1650 Buchannan Blvd.
Boulder City, NV 89005
Bat Discovery Walk-about
Location:
Boulder City Pond
1650 Buchannan Blvd.
Boulder City, NV 89005
Bat Night at Pittman Wash
Location:
Pittman Wash Trailhead (Silver Springs)
Silver Springs Recreation Center 1951 Silver Springs Pkwy
Henderson, NV 89074
Bring wildlife into your classroom with us! We have something for every grade, from Trout in the Classroom, Project WILD teacher workshops, and our award-winning Know Your Nevada Program.
BECOME A VOLUNTEER
Outdoor Instructor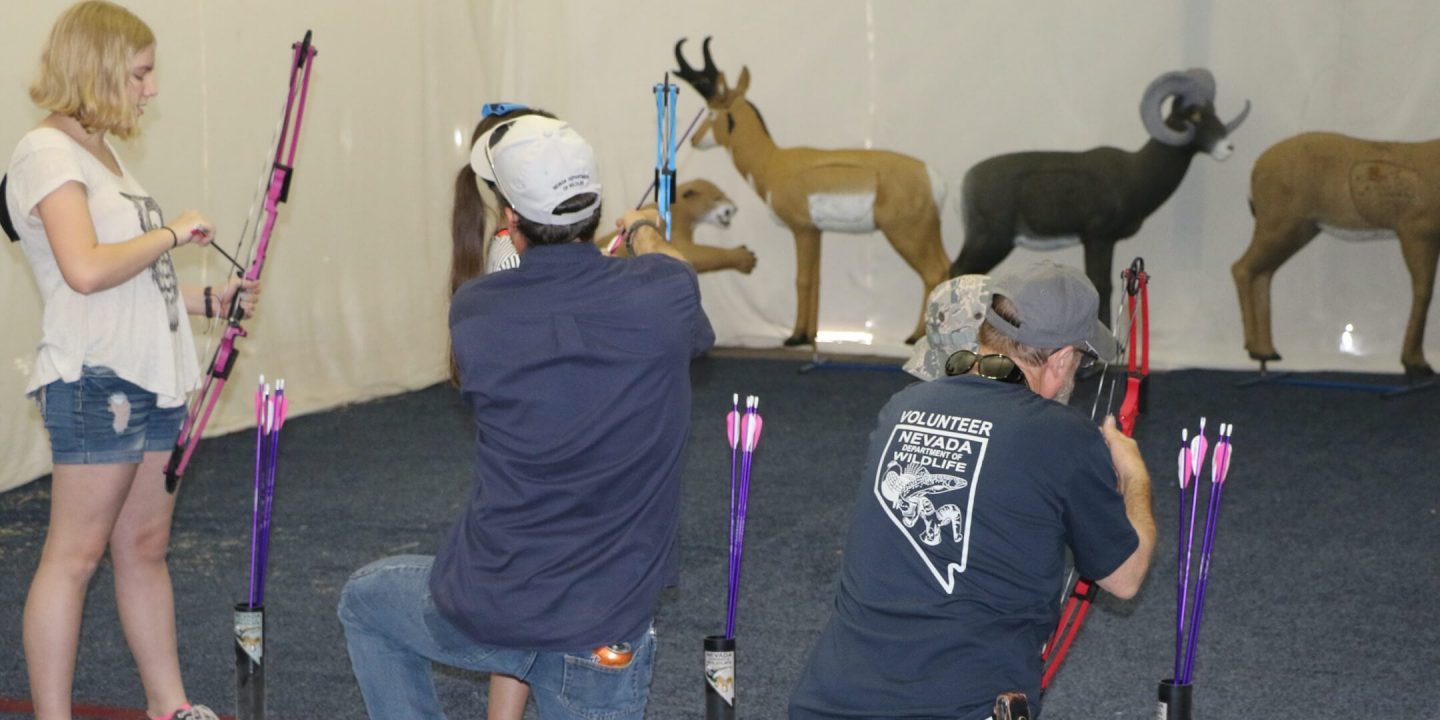 Do you have a passion for wildlife and the outdoors? Do you want to share that passion with others? Our volunteer instructors do just that! Through our various programs we rely on volunteers to help reach wider audiences and meet federal grant match requirements. Volunteer instructors are the heart and soul of our department.
To apply to be a volunteer instructor, fill out the following forms and contact the appropriate program coordinator for your location and interest: